MONTHLY ARCHIVES: August 2017
Posted by Karah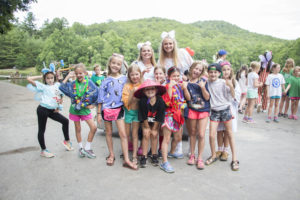 Pause
Write one area of obedience you tend to treat as optional in your walk with Christ. Ask God to open your heart and mind to obey Him in all areas.
Read Luke 12:43. Jesus wanted His disciples to be watchful, but He also wanted to find them working. The same is true for you.
"Much will be required of everyone who has been given much. And even more will be expected of the one who has been entrusted with more."—Luke 12:48b
Now, read Luke 12:41-48.
Underline any of Jesus' words that remind you that the timing of His return is unknown.
Note the different possible results for the slave in verses 43-48:
If he is working:
If he is living in blatant disobedience:
If he is unprepared:
If he did not know God's will:
Each slave was held accountable for his knowledge and action or inaction. Knowing the Master's will and not doing it is dangerous. Circle the three possible scenarios from the list above for anyone who knows God's plan and purpose for their lives. What does today's reading tell you about Christian leaders' responsibility to the message of Jesus? Explain your answer.
Respond
You are accountable to God for completing the tasks He gives to you. No matter how significant or insignificant your task may seem, you are responsible for that task.
In what ways has God entrusted you with more? Where does God have you working right now? Journal your thoughts about being held accountable to God for those things. Ask Him to help you remain faithful to your responsibilities and to be actively involved where He is at work around you.
What steps will you take this week to be actively involved in the work of the kingdom? Write them on your mirror or on a sticky note placed on the back of your door.
For further study, read Luke 8:4-15.
Behind the Story
Jesus often told parables to the religious leaders because He said they would never see or understand. But the disciples were allowed to know "the secrets of the kingdom of heaven" (Matt. 13:11). Jesus' statement of "who then" (v. 42) actually implies a rhetorical question, which Jesus indirectly answered by way of the parable found in verses 42-48. In this case, "who then" was directed toward the disciples.
The Point
It is not enough to simply wait for Jesus' return; you must be actively involved in His work while you wait.
Posted in Devotions, Girls | Tagged Camp Crestridge for Girls, Reprinted from ec magazine. © 2012 LifeWay Christian Resources of the Southern Baptist Convention. Used by permission., Ridgecrest Summer Camps, Weekly Devotions | Leave a reply
Posted by Karah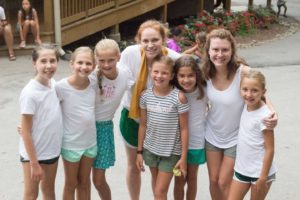 Pause
Think about what you have planned for today. Ask God to show you what it would mean for you to live each day as His faithful servant.
"That slave whose master finds him working when he comes will be rewarded."—Matthew 24:46
Read Matthew 24:45-51.
God's timing is not like your timing (2 Pet. 3:8-9). He is not late in sending Christ to bring you back to Him, but is patient with those who have not yet repented, giving them a chance to return to Him.
Relate this parable to your life. Draw a picture or write a few words to describe what you would be doing if you were the faithful servant, working when Christ returns, and what you would be doing as the wicked servant, taking advantage of Jesus' delay and pursuing sinful things.
The faithful servant                          The wicked servant
What does this parable teach you about what is really important? About how you should spend your life?
Respond
A faithful person is someone you can rely on. Faithful people are dependable, meaning they keep their promises. God is the perfect model of absolute faithfulness, even with extremely disobedient people.
-List the qualities of faithfulness mentioned above. Do you have some of those qualities? Pray that God would help you grow in faithfulness.
-Does this parable scare you? Challenge you? Encourage you? Take a look at your life and the qualities you listed above. God knows your heart, so be honest with Him about the areas you struggle with. Journal a prayer confessing your unfaithfulness. Ask God to show you where He wants you to be working.
-Consider where you stand before Jesus. He died on a cross for your sins and invited you to spend eternity with Him. Have you accepted that invitation?
For further study, read Matthew 7:24.
Behind the Story
The word "delayed" in verse 48, actually means "is staying away a long time." Historically, Bible scholars related this to God's patience in delaying Christ's return. Like the slave who acted irresponsibly (v. 49), many people believe they have plenty of time to repent, but will likely be caught unaware and unprepared on the day Christ returns.[1]
The Point
God's judgment is sure, and the timing of Jesus' return is unknown. A day will come when it will be too late to repent.
[1] Craig L. Blomberg, New American Commentary – Volume 22: Matthew, (Nashville, TN: Broadman & Holman, 1992), WORDsearchCROSS e-book, 368.
Posted in Devotions, Girls | Tagged Camp Crestridge for Girls, Reprinted from ec magazine. © 2012 LifeWay Christian Resources of the Southern Baptist Convention. Used by permission., Ridgecrest Summer Camps, Weekly Devotions | Leave a reply