No Reason for Fear
Posted by Karah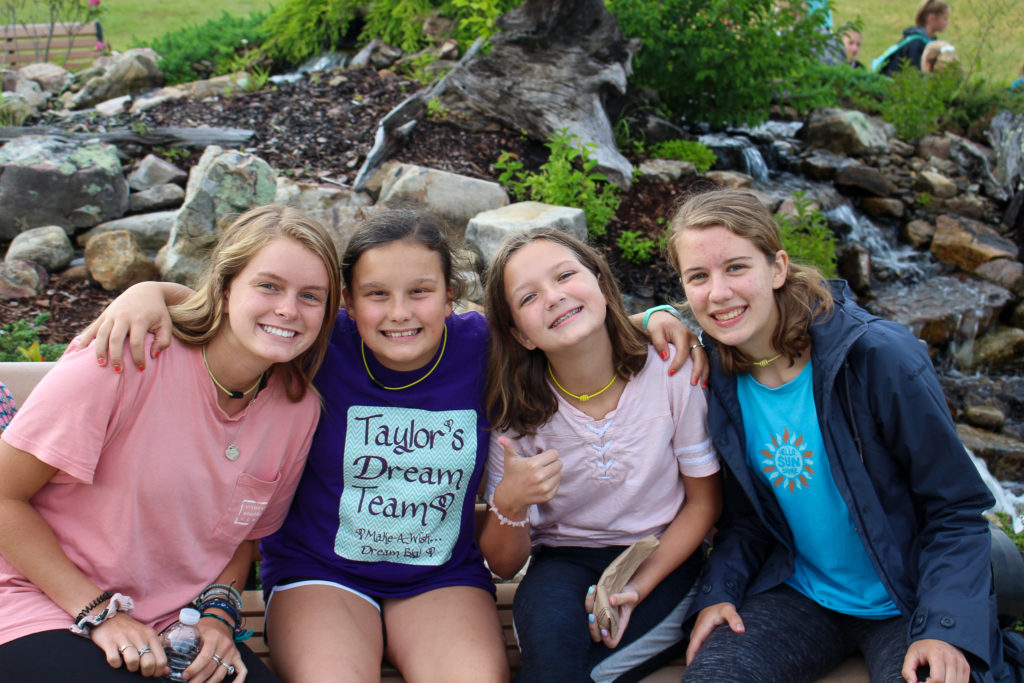 PAUSE
Before you dig into today's devotion, consider this quote by J. I. Packer:
"Christian hope expresses knowledge that every day of his life, and every moment beyond it, the believer can say with truth, on the basis of God's own commitment, that the best is yet to come."
As the women walked toward the tomb, they were convinced of what they would find—the tomb, sealed by a large boulder, with Jesus' body inside.
• Imagine you were walking with the women that day. Describe what you would have thought.
Now, read Mark 16:1-8 in your Bible.
"'Don't be alarmed,' he told them. 'You are looking for Jesus the Nazarene, who was crucified. He has been resurrected! He is not here! See the place where they put Him. But go, tell His disciples and Peter, 'He is going ahead of you to Galilee; you will see Him there just as He told you.'" —Mark 16:6-7
• In verse 5, Mark said the women were ______ and ______. Why do you think they reacted this way?
• What were the first three words the young man said to the women? What's the significance of his statement?
• Why do you think the angel encouraged the women to look at Jesus' empty tomb for themselves? Explain.
Biblical scholars suggest that the angel's command for the women to go and tell the disciples demonstrated Jesus' love and concern for them. They were dejected and afraid—their Master had been crucified!
• How would physical proof of His resurrection reassure the disciples? Show them Jesus' love?
RESPOND
Just like the women in today's passage, you have also heard about Jesus' resurrection—the empty tomb signified His conquering of death.
• Consider what Jesus' resurrection means to you. Journal a prayer of praise to God for raising Jesus to life.
• In the margin, jot down the names of two people who need to know God's truth. Commit to sharing Jesus' message of salvation with them this week.
BEHIND THE STORY
At one point, all of Jesus' disciples committed to stick with Him despite what He prophesied about His arrest and crucifixion (Mark 14:31). The text surrounding that particular prophecy demonstrated Jesus' faithfulness to His disciples despite knowing they would "run away" (Mark 14:27) when He was arrested and crucified. Jesus said, "But after I have been resurrected, I will go ahead of you to Galilee" (Mark 14:28). In verse 7 of today's passage, the angel referenced this statement as a prophecy that would be fulfilled on resurrection day—He was on His way to Galilee.
THE POINT
Jesus' resurrection was not cause for fear, but for rejoicing. His resurrection provides us with assurance of the truth of His promises.
Posted in Devotions, Easter Series, Girls | Tagged Camp Crestridge for Girls, Reprinted from ec magazine. @ 2016 LifeWay Christian Resources of the Southern Baptist Convention, Ridgecrest Summer Camps, Weekly Devotions