MONTHLY ARCHIVES: June 2017
Posted by Karah
Pause
For at least two minutes, focus on words that describe God. If possible, say them aloud. Allow these words to help you set your mind on Him.
Read Luke 15:25-32
"'Friend, I'm doing you no wrong. Didn't you agree with me on a denarius? Take what's yours and go. I want to give this last man the same as I gave you. Don't I have the right to do what I want with my business? Are you jealous because I'm generous?'" —Matthew 20:13-15
Now read Matthew 20:1-16 in your Bible.
-What similarities do you see between these two Scripture passages?
-Your view of who is worthy of grace is different from God's gracious view. What does today's parable teach about God's grace?
-Imagine you were one of the workers hired early in the day. Would you have a right to be angry? Why or why not? Explain your answer.
Though the early laborers agreed to a denarius for their pay, they were still upset because late arrivers received the same. What God gives to you or someone else is up to God. If God decided to give His grace based upon whether or not someone deserved it, no one would receive it.
Respond
Are you ever jealous over someone's good fortune? Confess this to God with a grateful heart for His grace and goodness. How can you have a better attitude toward God's grace for others?
In your journal, skip to a blank page and write Thanks for Grace. Record some specific situations that helped you recognize your need for God's grace. Journal a short prayer of thanks for each one.
Behind the Story
This kind of daily hiring happened regularly during Jesus' time (and still happens today in some areas of the world). Laborers waited in a certain area for a landowner or foreman to come by in need of help. They often discussed wages before they reached an agreement about the amount of work for the day. Working time differed depending on when a laborer was hired.
Grace (n.) = Undeserved forgiveness, kindness, or blessings from God.
The Point
God freely gives His grace to all even though no one deserves it.
Posted in Devotions, Girls | Tagged Camp Crestridge for Girls, Reprinted from ec magazine. © 2012 LifeWay Christian Resources of the Southern Baptist Convention. Used by permission., Ridgecrest Summer Camps, Weekly Devotions | Leave a reply
Posted by Sharon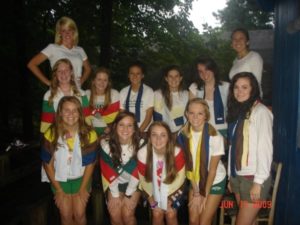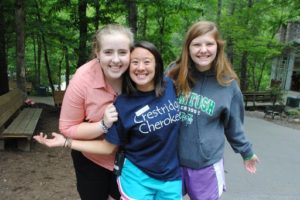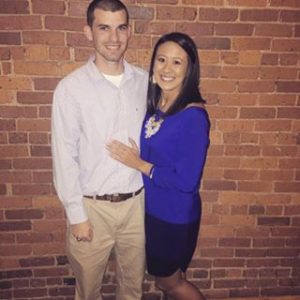 While we will miss Katie and know that God is leading her to teach in Mississippi, God is also leading someone else here to Crestridge.
We are excited to announce that Ashley "Sutherland" Genoble has accepted the Assistant Director position and will be starting in July! Ashley grew up in Greenville, SC and graduated from Clemson University. She served as a Cherokee counselor in 2009-2010 and Cherokee Village Director in 2011-2012. After her last summer at camp, she participated in a year long discipleship program in Memphis, TN then moved back to SC. She worked on staff with the youth ministry at First Baptist Simpsonville and most recently with First Baptist Spartanburg. Her time at both of those church involved discipling the girls in the youth ministries. Her mission is to disciple and see people fall more in love with the Lord! Ashley married Josh Genoble just over a year ago and Josh is currently working at First Baptist Spartanburg as well. We are so excited to have Ashley back at camp serving in this position and to see how God will use her to continue His work here at Crestridge!
Here's a note from Ashley…
"It all started in the spring of 2009 when I was a sophomore at Clemson University. I had grown up going to summer camps and knew one day I wanted to be a counselor. I began searching for the right camp to apply to when my roommate introduced me to Camp Crestridge. It was love at first sight. I spent the next four summers at camp and loved every minute. However, each summer I had to reevaluate if going back was the right decision. And each time the Lord gave a resounding YES! But then the day came when I needed full-time, year round employment and I had to say "see ya later" to camp. Fast forward to the spring of 2017. I can hardly contain my excitement with the opportunity to be back at camp full-time. It honestly feels like a dream come true. Even though I did not grow up as a camper at Crestridge, I genuinely feel like part of the camp family. I have seen how Crestridge has changed not only my life but hundreds of others over the years. To think that the Lord would be so sweet and gracious to allow me to come back is incredible. And to top it all off, I now get to introduce camp to my wonderful husband. I can't wait to reconnect with families I knew in the past, get to know more families in the future, and meet all the incredible summer staff that make camp possible. I without a doubt have huge shoes to fill but am excited about this new adventure. I firmly believe the Lord has huge plans for Camp Crestridge and I am so thankful that I get to be a part of it!" – Ashley
Welcome back, Ashley!
Posted in Girls, News | Tagged Ashley Genoble, Assistant Director, Crestridge, Discipling, Greenville | Leave a reply