Lasting Treasure
Posted by Karah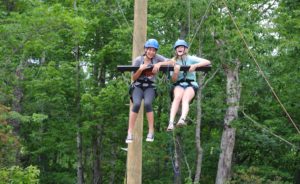 Pause
Before you dive in to your quiet time, ponder this quote from Francis Chan:
"Our greatest fear should not be of failing, but of succeeding at things in life that don't really matter."
We live in a culture that is all about getting as much as you can get, so we whine, work, and devote our hearts to going after what the world says we need in order to have value and worth. Read Matthew 6:19-24 in your Bible. Focus on what Jesus said believers should devote their hearts to.
"Don't collect for yourselves treasures on earth, where moth and rust destroy and where thieves break in and steal.  But collect for yourselves treasures in heaven, where neither moth nor rust destroys, and where thieves don't break in and steal."
—Matthew 6:19-20
Ask yourself:
-What is the difference between an earthly treasure and a heavenly treasure? Explain.
-You can determine where your treasure is by the ways you spend your time, money, and what you think about most often. What does that reveal about the treasures of your heart? Explain.
-Jesus uses the analogy of a master and a slave. How does money and earthly treasures enslave us?
-What does it look like when someone's life is completely controlled by Jesus?
Respond
Either your heart belongs to Jesus completely or it belongs to something or someone else. Evaluate yourself. What does the way you spend your time, money, and what occupies your thoughts most reveal about where your treasure lies? If this evaluation reveals anything that takes your focus and heart away from God and His work, confess it now. Ask Jesus for a heart that's completely focused on Him.
In your journal, draw two hearts. In the first heart the earthly treasures you struggle with. In the second heart, list things that you can do to store up eternal treasures. Ask God to give you a heart that is totally devoted to Him.
For further study on money, read Ecclesiastes 5:10 and Hebrews 13:10.
Behind the Story
In the society in which Jesus was ministering, masters rarely shared a slave. But if they did, naturally one slave would prefer one master over the other. Jesus warned believers to that if they loved possessions and made them the most important things in their lives, they would wind up hating God. Is that still true in today's world? Why or why not?
The Point
We must devote our lives to things with eternal value.
Posted in Devotions, Girls | Tagged Camp Crestridge for Girls, Reprinted from ec magazine. © 2012 LifeWay Christian Resources of the Southern Baptist Convention. Used by permission., Ridgecrest Summer Camps, Weekly Devotions