A little bit of Crestridge in Haiti
Posted by Sharon
I had the opportunity to go back to Haiti last week with my church here in Asheville. We served in the same community that we went to back in March. It was so great to continue building relationships with the families and Haitian staff there. Here are a few highlights from the trip:
I got to meet the family of the little boy I sponsor through Poverty Resolutions. I had met him back in March but this time I got to go to his house and meet his family. That was by far one of the coolest things I've ever experienced! I am so thankful that God provides the funds to give to that family! I got to see how the sponsorship allowed him to be in their program (which involves many things) and receive a hearty meal each day.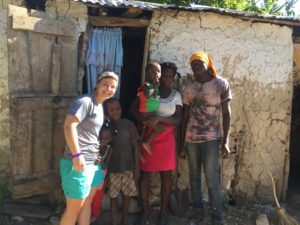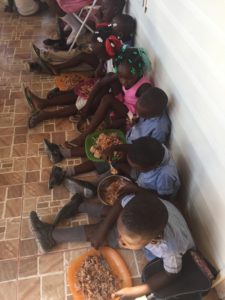 I got to serve alongside a fellow Crestridger, Sarah Knowles! Sarah and I helped with the medical clinic, played with the kids, helped with the Child Development Program and Preschool. We were given the opportunity to teach around 50 kids a new song in English. We decided a camp song would be great! We chose "I've got the joy, joy, joy, joy down in my heart" because we thought it would be relatively easy. Turns out it was very challenging but we think they got it! I think they like sticking to songs in their native language (Haitian Creole). I don't blame them!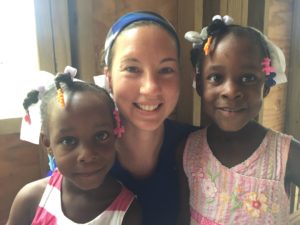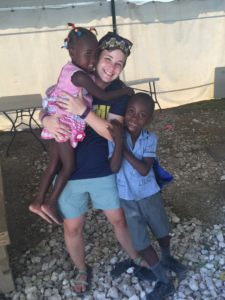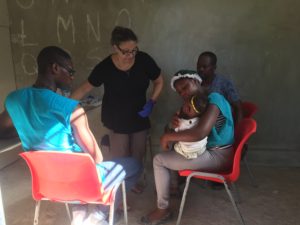 I'm so thankful for the time I was able to spend with these people! Their joy and love for the Lord is inspiring!
Posted in Girls, News | Tagged Child Development Program, Haiti, Poverty Resolutions, Sarah Knowles, Sponsor, Sponsorship