Like a Child
Posted by Karah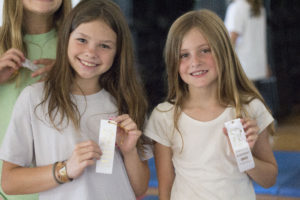 PAUSE
Think back on your childhood. Try to remember How people took care of you and provided for you. Ask God to help you see how He provides for you also.
"When Jesus saw it, He was indignant and said to them, 'Let the little children come to Me. Don't stop them, for the kingdom of God belongs to such as these. I assure you: Whoever does not welcome the kingdom of God like a little child will never enter it.'" —Mark 10:14-15
Read Mark 10:13-16 in your Bible.
Childlike frailty and dependence can be seen as a burden or weakness. Jesus saw this group of children as worthy recipients of His time, as well as a perfect illustration for the disciples. They still hadn't grasped that the only way to share in His blessings would be to confess total weakness and dependence upon Him.
• How would you compare your faith in Christ to the dependence of a child?
• What would it take for you to have childlike faith, remaining completely dependent on Him?
• Why is it important that Christians realize that redemption isn't dependent upon them keeping rules or being good, instead they must totally rely on Jesus?
RESPOND
• Do you remember when you first realized your need for Jesus? Journal about your experience.
• In your journal, list a few areas of your life you struggle to give over to Jesus. Pray and ask God to show you how to live completely dependent upon Him.
• For further study on dependence on God read Proverbs 3:5; Jeremiah 17:7-8; and Philippians 4:19.
BEHIND THE STORY
In Jesus' time, parents often took their children to see the Rabbi so he could lay his hands on the children and bless them. However, children were often seen as insignificant, so it is possible
that the disciples were trying to protect Jesus' time when they turned the children away.
THE POINT
We must come to Christ like children, knowing we are utterly dependent upon Him for salvation.
Posted in Devotions, Girls | Tagged Camp Crestridge for Girls, Reprinted from ec magazine. @ 2016 LifeWay Christian Resources of the Southern Baptist Convention, Ridgecrest Summer Camps, Weekly Devotions