My time as an Intern!
Posted by Karah
Wow oh wow. How has the year gone by so fast! To say my time here at Crestridge was amazing is such an understatement because it was so much more! It was a year of new friendships, a new job, new responsibilities, and continual provision from the Lord. It was incredible to be able to work at a place where the mission is so clear and evident, "Impacting lives for God's glory." I'm sure if you ask anyone in the office they would tell you that this year would not have happened without the Lord's grace and guidance in every step. I am truly thankful for everything I've got to experience and learn this year from this place. Here's a couple of things that I will never forget.
SEASONS: This Florida girl did not know what she was in for when she moved up to these beautiful mountains. I went from experiencing basically two seasons a year (summer and 2 weeks of winter haha) to ALL FOUR! I got to see camp when the leaves changed, the snow fell, and now we are at the beginning of Spring (hopefully)! Who knew it stayed cold for longer than 2 weeks and that snow was a real thing people deal with! I seriously had to stock up on my winter wardrobe (bless you Goodwill and Walmart)! What was so incredible was truly getting to see the Lord's beauty in the midst of a super dead season. While the leaves had fallen and the trees were bare, the snow covered everything and reminded me that Lord sees me as white as snow. I am not perfect, nor will I ever be, but the Lord looks past my ugly parts and sees me as His daughter and has given me the chance to be a part of His kingdom work. So so cool.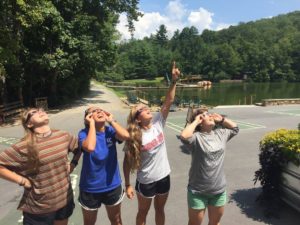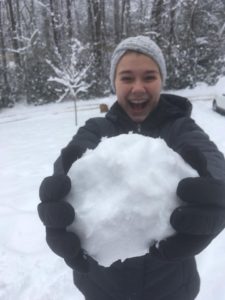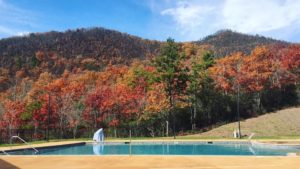 THE PEOPLE: Camp in the off season is a lot quieter without all the campers running around, but boy, the community here is still unbelievable. From the office to being at home to the Black Mountain community in general, it was a huge blessing to be able to step into this group of people and have a chance to be a part of it. Being able to work for Sharon and Ashley was so incredible because they are such gracious leaders. They trusted us with large responsibilities and treated us as being valued members of the team, and I also get to call them my friends! Living with Elise, Josh and Garrett was a real hoot and so many hilarious memories were made. All of us are very different from one another but the Lord provided us with such awesome friendships that taught us how to respect one another and love each other well. I seriously will never forget you guys, you've taught me more than you know. I also just want to thank everyone else that walked alongside us in this crazy year. You welcomed us and gave us a family when we were far away from everything that was comfortable. You guys are the reason camp is so unlike any other and will always hold a  special place in my heart.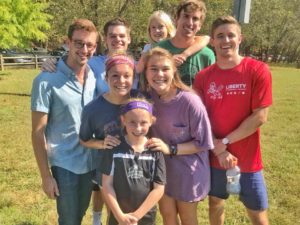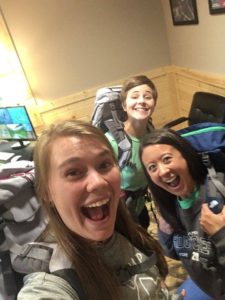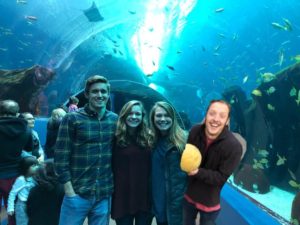 ELISE: Need a special section dedicated to my girl! Ya'll, you got to get yourself a friend like Elise because it is life changing. Mary Elise Moffatt is one of the most incredible human beings on this earth and the Lord is so so evident in her heart. She has been an amazing friend in times that were hard and is constantly speaking truth. Her heart to serve others is probably the biggest I have seen and her goofy, fun spirit is contagious. Elise, thanks for always being down to obnoxiously jam out in the car, for never being afraid of being your wacko self, and for a friendship I hope last forever.! Don't even want to think about saying good-bye, so I am not gonna! Love ya a whole heck of ton pal!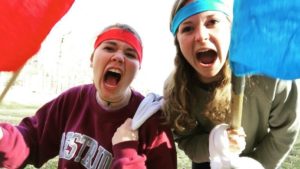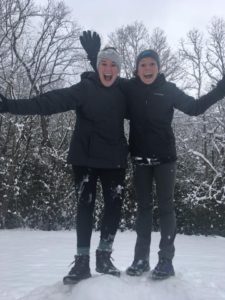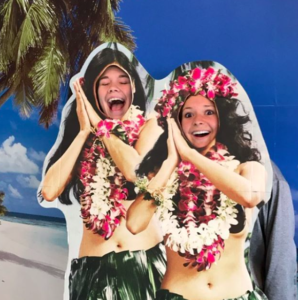 THE JOB: I had no idea what camp looked like during the year and seriously had no idea how much work the full time staff put into every little detail here. The directors are continually trying to make camp better and seeking the Lord's guidance through it all. I was just lucky enough to get to be a part of it this year. And what's super incredible is that every step taken is prayerfully thought through. Camp is intended to impact lives for GOD'S GLORY, not our own. We want the Lord to be at the steering wheel, guiding us and giving us directions in what He thinks the summer needs most. Prayers were heard and prayers were answered.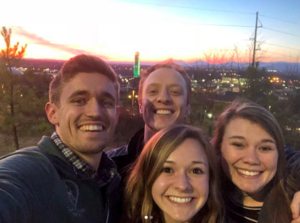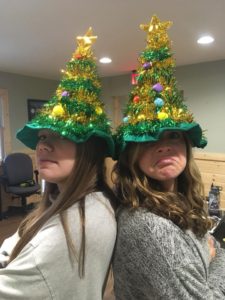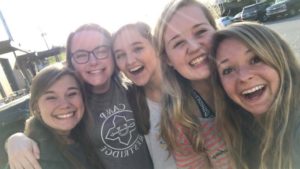 JESUS: I truly could go on and on about everything the Lord has taught me this year. His presence is so evident in this place and in these people and He has revealed so much of who He is. He is constantly reminding me of how little I know about him because He is such a big God! He is not only working in my heart but every single person in this world, that is crazy! He gives me grace every moment of every day and doesn't expect me to be perfect because I never will be. But He is the one in control, shaping my heart and this world and showing me that EVERYTHING that is good in this world is from Him! He is filling us and healing our brokenness, drawing us closer to him. He is continuously fulfilling one of my favorite scriptures, Romans 15:13,"May the God of hope fill you with all joy and peace as you trust in him so that you may overflow with hope by the power of the Holy Spirit." He is giving me joy, peace, and hope, as He reminds me to always look to Him.
Truly, I don't know how I got the opportunity to be here, but I am so unbelievably thankful for all the Lord has taught me and what He will continue teaching me as the years go on. It is sad to think that this won't be life next year, but Grace Arant, last years intern, gave me a beautiful perspective on the future. She told me that with each year and transition there is a new season. Seasons will continue to happen, some will be awesome and some will be hard, but each one is better than the last because you are continuing to learn and continuing to grow closer to God. So even though I am sad that this year is coming to an end, I'm excited to take everything I've learn this year and see what the Lord has in store for it in the future. We seriously have such a cool God.
BUT GUYS! WE STILL HAVE SUMMER! AND I AM SO HYPE FOR IT! Camp isn't camp without the campers! So seriously, get here right now! WE ARE READY FOR YA!
Posted in Uncategorized | Tagged