MONTHLY ARCHIVES: May 2019
Posted by Karah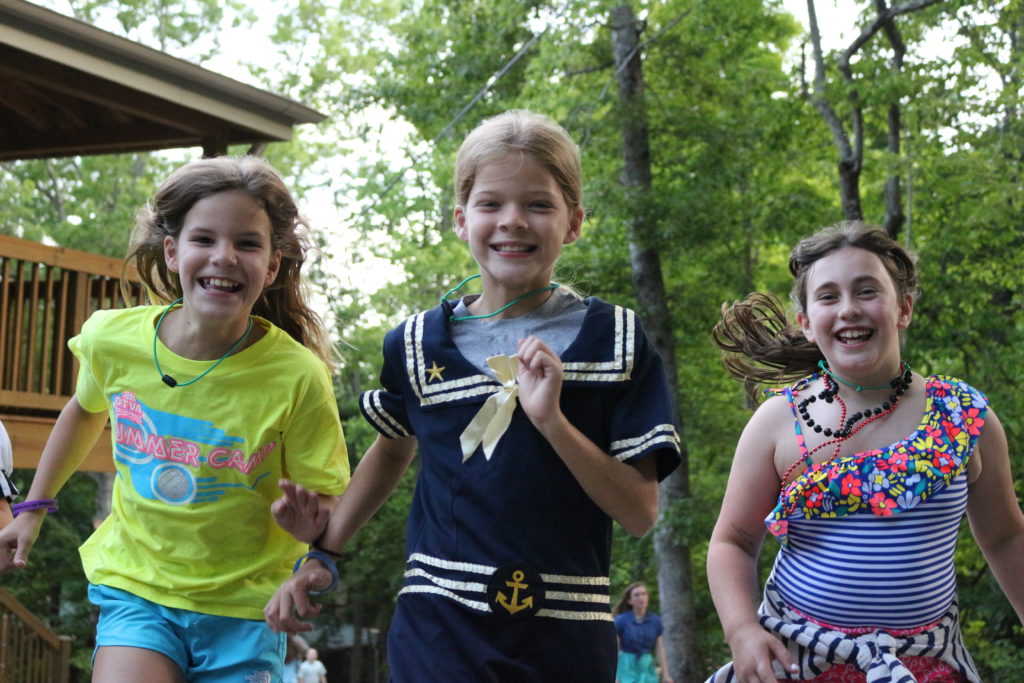 PAUSE

Listen to Seventh Day Slumber's song "Nothing But the Blood" (Take Everything, 2009) and focus on what Jesus' blood has accomplished.

Look at the definition of sacrifice below. What does sacrifice look like to you? What does it look like to God? Journal your thoughts.

"How much more will the blood of the Messiah, who through the eternal Spirit offered Himself without blemish to God, cleanse our consciences from dead works to serve the living God?" —Hebrews 9:14

Read Hebrews 9:12-14 in your Bible and think through these questions:
• What did the sacrifice of bulls and goats purify (v. 13)? Do you notice anything these sacrifices failed to cover?
• Old Testament law required that sacrificial animals be without blemish
(Lev. 1:3; 3:1). In what way was Christ a sacrificial lamb?
• What did Christ's sacrifice cleanse (v. 14)?
• Compare and contrast the Old Testament animal sacrifices and Christ's sacrifice.
SACRIFICE (n.) = Giving up something of value for something considered more important.
RESPOND

• In the your journal, list specific words that describe the freedom you experience because of Christ's sacrifice. Thank Him for the sacrifice He made for you.
• Do you know people who don't know that Jesus gave His own life to offer them freedom from sin? List a few names in your journal and commit to pray for those people this week.
BEHIND THE STORY

The sacrificial system of the Old Testament anticipated the ultimate price Christ would pay in sacrificing Himself for our sins on the cross. Although the Old Testament system was incomplete, it introduced the concept of God's law, humanity's inability to keep that law, and the need for a perfect sacrifice. The word translated "redemption" in verse 12 refers to the price paid to liberate a slave. Christ's sacrifice liberates people from slavery to sin and the ultimate punishment—death and eternal separation from God.(1)

THE POINT

God's plan, from the beginning of time, paved the way for Christ as the ultimate sacrifice and final blow to death.
(1)Thomas D. Lea, Holman New Testament Commentary — Hebrews & James, (Nashville, TN: Broadman & Holman, 1999), p. 174.
Posted in Devotions, Girls | Tagged Camp Crestridge for Girls, Reprinted from ec magazine. @ 2016 LifeWay Christian Resources of the Southern Baptist Convention, Ridgecrest Summer Camps, Weekly Devotions | Leave a reply
Posted by Karah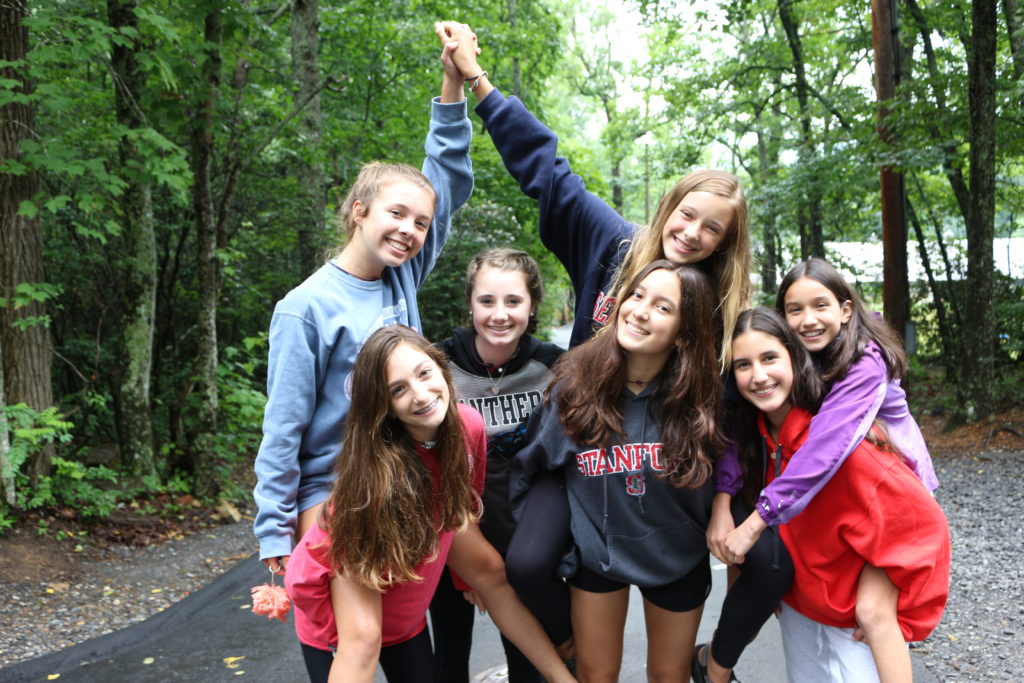 PAUSE

Find a quiet place and silence your cell phone. Sit quietly, relax, and prepare your heart to see what God has to say in His Word.

Good and evil are constantly locked in a spiritual battle, but in today's passage Satan directly challenged God by entering Judas. Although we can't ignore the fact that Judas was still responsible for choosing to plot against Jesus, we have to acknowledge that Judas gave in to temptation, particularly in regards to His desire for wealth.

"While He was still speaking, suddenly a mob was there, and one of the Twelve named Judas was leading them. He came near Jesus to kiss Him, but Jesus said to him, "Judas, are you betraying the Son of Man with a kiss?"
—Luke 22:47-48

Read Luke 22:1-6,47-53 in your Bible and answer the following.
• What caused Judas to agree to betray Jesus to the priests and religious
leaders? Explain.
• The soldiers and religious leaders likely expected Jesus to fight back. Instead, He went with them peacefully and willingly. What does this tell you about His character and the importance of God's plan? Jesus referred to Judas' betrayal and Jesus' arrest as "the dominion of darkness" (v. 53). The events that followed Jesus' arrest probably caused the disciples to feel hopeless, but God was victorious—He raised Jesus from the dead.
RESPOND

• List a few areas you're currently struggling with giving over to God. Then, ask Him to help you trust Him no matter what you face.
• How can you focus on the victory we already have in Jesus as you face difficult situations? Record some ideas in your journal.
• For further study on Judas' betrayal and Jesus' arrest, read Matthew 26:1-5, 47-49; Mark 14:1-2; and John 11:47-57.
BEHIND THE STORY

In Luke 4, Satan tempted Jesus for 40 days without success. Jesus fought temptation with God's Word and God's power. By Luke 22, Satan changed strategies and instead tempted Judas. Trent Butler says, "Satan could not lure Jesus with his tempting, but he did prevail over Judas. This was more than yielding to temptation. Satan actually entered Judas, controlling him as if he were possessed by demons."(1)

THE POINT

It may seem like evil overcomes for a time, but God has already won the ultimate victory through the death and resurrection of His Son, Jesus.
(1)Trent C. Butler, Holman New Testament Commentary — Luke, ed. Max Anders, (Nashville, TN: Broadman & Holman, 2000), Under "Luke 22 — Opposing the Glory." Accessed via mywsb.com
Posted in Devotions, Girls | Tagged Camp Crestridge for Girls, Reprinted from ec magazine. @ 2016 LifeWay Christian Resources of the Southern Baptist Convention, Ridgecrest Summer Camps, Weekly Devotions | Leave a reply
Posted by Karah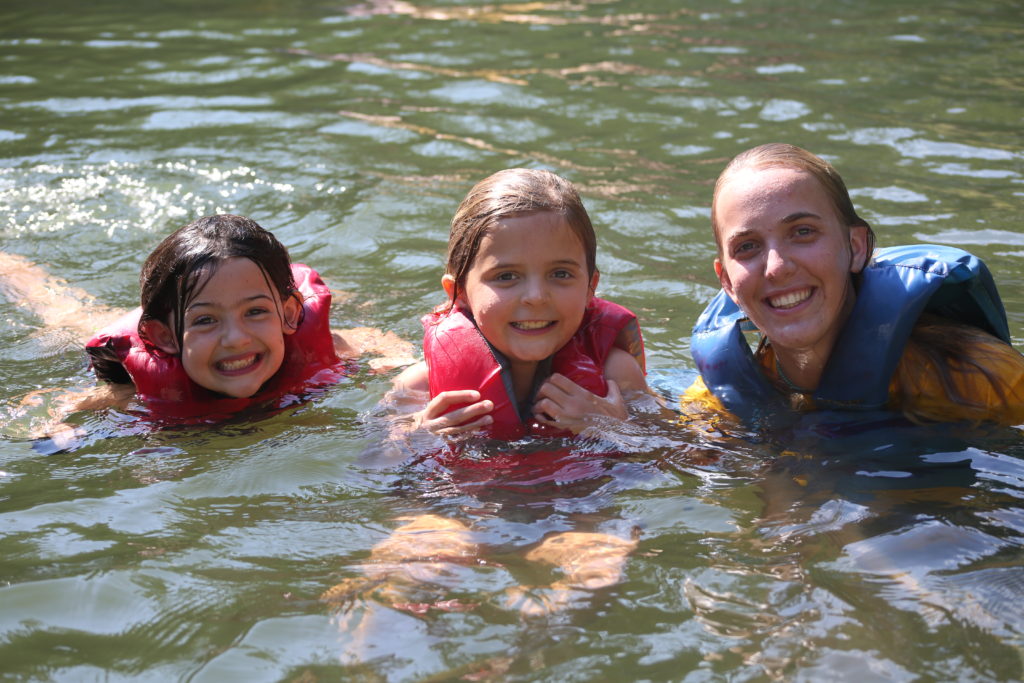 PAUSE

Reflect on all that God has forgiven you for and thank Him for giving you the opportunity to be in relationship with Him.

"Therefore I tell you, her many sins have been forgiven; that's why she loved much. But the one who is forgiven little, loves little." Then He said to her, "Your sins are forgiven." —Luke 7:47-48

Read Luke 7:36-50 in your Bible. Consider the following:
• Look at verses 37-38 and 43-46. Compare and contrast the woman's actions to those of the Pharisee.
• The Pharisees considered this woman an outcast—she was labeled as a sinner. But she approached Jesus and anointed His feet with an expensive perfume. How does her gift demonstrate her thankfulness for Jesus' forgiveness? Her faith?
• Though the woman's gift may seem extraordinary, the greatest gift in this story is Jesus' forgiveness of the woman's sins. Even before His death on the cross, Jesus had the authority to forgive. What is significant about the phrases "your sins are forgiven" (v. 48) and "your faith has saved you" (v. 50)? Explain.
RESPOND

True gratitude leads to action. Jesus died to forgive the sins of all people for all time. Those who choose to receive His forgiveness and trust in Him as Savior will spend eternity with Him.
• In what ways have you responded to Jesus' sacrifice for your sins? Journal a prayer thanking Jesus for His forgiveness.
• How will you show gratitude to Jesus this week? In the way you prioritize your time and resources? Serve God and others? Worship? List a few ideas on an index card and tape it to your bathroom mirror. Glance at the card throughout the week to remind you to show gratitude to Jesus in all you do.
• For further study on forgiveness, read Isaiah 43:25; Micah 7:18-19; Colossians 1:13-14; and 1 John 1:9.
BEHIND THE STORY

Both the alabaster jar and the fragrant perfume were expensive items in Jesus' time. Luke didn't say why the woman cried, but he did tell that her tears mixed with the perfume as she anointed Jesus' feet. Bible scholars suggest that it's possible the woman's actions—wiping His feet with her hair and kissing His feet—demonstrated strong emotions such as gratitude and reverence.
THE POINT

Jesus died to forgive our sins. We should love Him above all else, serve Him, and worship Him.
Posted in Devotions, Girls | Tagged Camp Crestridge for Girls, Reprinted from ec magazine. @ 2016 LifeWay Christian Resources of the Southern Baptist Convention, Ridgecrest Summer Camps, Weekly Devotions | Leave a reply