Strength Under Control
Posted by Karah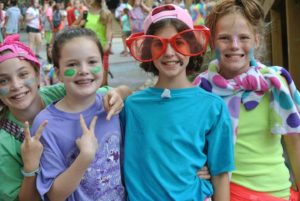 Pause
Mull over this quote to begin your time with God today:
"Our identity rests in God's relentless tenderness for us revealed in Jesus Christ."
—Brennan Manning
Read Matthew 5:5 in your Bible. Underline what this verse says will happen to those who are gentle.
"The gentle are blessed, for they will inherit the earth."
—Matthew 5:5
In today's world, gentleness is often considered a weakness. But in today's Scripture passage, the word gentle carries the connotation of strength under control. Think through these questions:
Think of what you know about Jesus and the way He interacted with people during His earthly ministry. How did He display strength under control?
Think about the most gentle Christian you know. How do you see that person submitting his or her life to the Holy Spirit's control? Explain.
Matthew 5:5 pictures believers who have submitted every part of their lives to Jesus' control. Their lives are characterized by humility, courteousness, self-control, and a tender, compassionate nature. Does that describe you? Why or why not?
Who is in control of your strength? How do you know? Explain.
Respond
Consider how your understanding of gentleness has changed since studying it today.
In what ways are you still struggling to submit every part of your life to the lordship of Jesus? In your journal, make a list of reasons He deserves full control of your strength, then spend some time in prayer, asking Him to help you thoroughly submit to Him.
How has Jesus been gentle toward you? Ask God to help you recall all the times He has been mercifully gentle with you. Praise Him for each instance. Be specific in your praise!
Behind the Story
A gentle person is not a weak person, but rather a person whose strength is harnessed and focused. The term describes those who are powerful, but who have the maturity and grace to use their power for constructive rather than destructive purposes. Matthew 5:5 also echoes Psalm 37:11 in which the gentle are those who stubbornly trust God and surrender to His authority even when they cannot make sense of their circumstances.
The Point
Kingdom citizens are gentle and focused on Christ.
Posted in Devotions, Girls | Tagged Camp Crestridge for Girls, Reprinted from ec magazine. © 2012 LifeWay Christian Resources of the Southern Baptist Convention. Used by permission., Ridgecrest Summer Camps, Weekly Devotions