Because He Forgives
Posted by Karah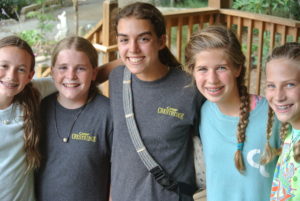 Pause
Remove the distractions from around you; turn off the TV, music, and your cell phone. Ask God to prepare you to hear and understand what He has to say in His Word.
Skim over Matthew 18:21-35 and look back on the devotion, "Unconditionally Forgiven" from March 27th to remind yourself about what you learned when you studied the parable of the unforgiving servant. In your journal, jot down the main point of that devotion in your own words.
Dig a little deeper with these questions:
-What does this parable reveal about how God forgives us?
-What does this parable teach you about forgiving others? Explain.
-Now, turn to Ephesians 4:31-32. Answer the questions that follow.
"All bitterness, anger and wrath, shouting and slander must be removed from you, along with all malice. And be kind and compassionate to one another, forgiving one another, just as God also forgave you in Christ." —Ephesians 4:31-32
What do these verses have in common with the parable of the unforgiving servant? Explain.
Underline Ephesians 4:32. As a Christian, you have experienced God's forgiveness for a debt you could never pay. According to these verses, how should that affect the way you interact with others, particularly those who have wronged you?
Why is it so important that forgiveness characterize the lives of believers? How does practicing extravagant forgiveness testify to the truth of the gospel? Explain.
Respond
Because you have been forgiven so much, you must forgive others.
Think about the people in your life. Are there people you refuse to forgive because you don't think they deserve it? If so, write their names in your journal. Take steps to forgive that person today. Let him or her know you want to forgive because God forgave you of a far greater debt.
You may need to ask someone to forgive you. If God has used these verses to bring a person to mind, don't delay in seeking his or her forgiveness. List your action plan in the margin. You can't control the person's response, but you can be obedient to God in seeking forgiveness.
Behind the Story
Paul's words in Ephesians 4 were written to Christians. Knowing the struggle of living the Christian life, he charged them to put away the things that had characterized their lives before knowing Christ. He challenged Christians to treat one another with kindness and compassion because God had treated them that way. In doing so, the church would be built up and unified. This would help the world to see that Jesus does make a difference.
The Point
Because you have experienced God's forgiveness, you must forgive others.
Posted in Devotions, Girls | Tagged Camp Crestridge for Girls, Reprinted from ec magazine. © 2012 LifeWay Christian Resources of the Southern Baptist Convention. Used by permission., Ridgecrest Summer Camps, Weekly Devotions