Just One Sheep
Posted by Karah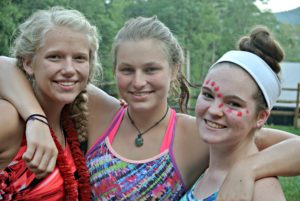 Pause
Find a quiet place. Ask God to help you understand what He has to teach you in His Word.
"What man among you, who has 100 sheep and loses one of them, does not leave the 99 in the open field and go after the lost one until he finds it? When he has found it, he joyfully puts it on his shoulders, and coming home, he calls his friends and neighbors together, saying to them, 'Rejoice with me, because I have found my lost sheep!'"
—Luke 15:4-6
Just as the shepherd valued each sheep, God values each person.
Read Luke 15:1-7 in your Bible. Answer these questions:
In this parable, the shepherd represents Jesus. What does the story reveal about His character? About His love for you? About His desire to have a relationship with you?
In verse 5, the image of the shepherd putting the sheep on his shoulders meant the sheep was likely injured or weak. What does this tell you about the shepherd's love for the sheep? Explain.
According to verse 7, how do you think you should react when someone repents?
Respond
Remember each person has value to God, including you and me. Consider how much the Good Shepherd loves you. Take time to think Him for His great love.
In your journal, list the names of a few people you struggle to love. Leave space beneath each name. Pray and ask God to guide you as you write at least one good quality about each person.
Ask the Holy Spirit to reveal any unconfessed sin in your life. Repent today knowing all of heaven celebrates with you.
For further study, read Jeremiah 34:15 and Hosea 14:2
Behind the Story
Luke 15:1-2 sets the tone for the parables we'll look at over the next few weeks. Jesus spent time with "tax collectors and sinners" (v. 1). The tax collectors were known for being dishonest and unkind. Sinners were those who did not acknowledge or obey God. Jesus spent time hanging out with them, because He loved them and didn't mind going against the so-called social norms to bring people to repentance. The Pharisees were upset. They didn't want to associate with or be near people who didn't obey the law, so they thought Jesus shouldn't, either. But Jesus knew His calling was to "seek and save the lost" (Luke 19:10).
Repent v.= Turning from sin to God.
The Point
A repentant sinner is cause for great joy and celebration.
Posted in Devotions, Girls | Tagged Camp Crestridge for Girls, Reprinted from ec magazine. © 2012 LifeWay Christian Resources of the Southern Baptist Convention. Used by permission., Ridgecrest Summer Camps, Weekly Devotions