The Power of Persistence
Posted by Karah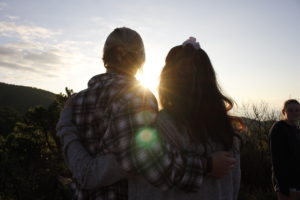 Pause
Think of what you've learned about Jesus and His character the past few weeks. Praise Him for the ways He has displayed those characteristics in your life.
"Or what woman who has 10 silver coins, if she loses one coin, does not light a lamp, sweep the house, and search carefully until she finds it? When she finds it, she calls her women friends and neighbors together, saying, 'Rejoice with me, because I have found the silver coin I lost!' I tell you, in the same way, there is joy in the presence of God's angels over one sinner who repents." —Luke 15:8-10
Read Luke 15:8-10 in your Bible.
Read verse 8 again. When the woman realized she lost her coin, what did she do? Underline her three actions.
Ten coins may not sound like much to you, but it was almost an entire day's pay for this woman. Think of a time when you lost something valuable. Did you drop everything to find it? What did you do to look for it?
Read verse 9 again. The woman made a request to her friends when she found her coin. In the verse, find her request and circle it. Why do you think she wanted to celebrate? Explain.
What is the similarity between the woman's joy over finding the coin and God's joy when a sinner repents?
What do the woman's actions teach you about God's persistence in pursuing you?
Respond
The woman did not give up until she found her missing coin. She was persistent. Persistence means you continue in an action until it is complete, no matter what circumstances you face.
How did God pursue you? How did you come to trust Jesus as your Savior? Grab your journal and write about it.
As a Christian, God continues to pursue you throughout life. How has this helped you grow in your relationship with Him? Explain.
For further study, read John the Baptist's teachings about repentance in Matthew 3:1-12.
Behind the Story
Why was this one coin so important to the woman? In her day, one silver coin was valued at about 50 cents in today's currency. The coin was called a drachma. Ten drachma equaled close to $1.50. That may seem like a small amount, but it was probably all this woman had. That is why she rejoiced when she found the lost coin.
The Point
God persistently pursues sinners, desiring their redemption.
Posted in Devotions, Girls | Tagged Camp Crestridge for Girls, Reprinted from ec magazine. © 2012 LifeWay Christian Resources of the Southern Baptist Convention. Used by permission., Ridgecrest Summer Camps, Weekly Devotions