The Good Shepherd
Posted by Karah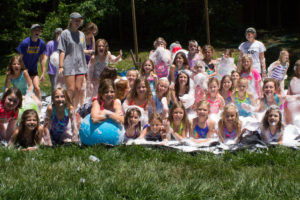 Pause
Read Psalm 23 in your Bible. Allow these verses to prepare your heart for today's devotion about Jesus, the Good Shepherd.
Reread John 10:1-5 from last week's devotion.
The shepherd in this passage knew his sheep, called them, and lead them. Notice that the shepherd didn't just call his sheep with a command to follow, but he called them by name—pointing to the intimacy of the relationship between shepherd and sheep. Biblical scholars suggest this metaphor demonstrates the relationship between Jesus and His people.
"I am the good shepherd. I know My own sheep, and they know Me, as the Father knows Me, and I know the Father. I lay down My life for the sheep."
—John 10:14-15
Now, read John 10:11-21 and ask yourself these questions:
Read verses 11-15 again. List some characteristics of a good shepherd in your journal.
Jesus called Himself the Good Shepherd and believers are referred to as His sheep. Look at the characteristics you listed above. How would you describe Jesus' relationship with us? Explain.
Read verse 11 again. Underline the words "I lay down my life for the sheep." How does this show Jesus' love for you? How does it point to Jesus' death on the cross?
Respond
Jesus wants a personal relationship with you—He wants to know you. You are so important to Jesus that He died for you to have the chance to know Him. He invites you to an intimate relationship built on love and trust.
Relationships provide you with many good things, but usually require things of you as well. In your journal, draw a line down the middle of a clean page. At the top of the page, write the headings Given and Required. Under the appropriate heading, jot down some things God provides for us and some things He requires of us.
Jesus loves us enough to die for us. He takes care of us. Is there someone in your life today who needs to hear this? Pray that the Holy Spirit would help you discern how to share the truth with them.
For further study on Jesus' sacrifice, read Hebrews 9:12; 1 John 2:2; and 1 John 3:16.
Behind the Story
The Jewish belief system rests on the Mosaic law, given by God through Moses in the Old Testament. The Jews already knew God as the "Shepherd of Israel" (Ezek. 34; Isa. 40:11). When Jesus claimed the title, He was identifying Himself as one with God in a way they would specifically understand.
The Point
Jesus laid down His life for us because He loves us. By trusting Him as Savior, we can know God personally.
Posted in Devotions, Girls | Tagged Camp Crestridge for Girls, Reprinted from ec magazine. @ 2015 LifeWay Christian Resources of the Southern Baptist Convention, Ridgecrest Summer Camps, Weekly Devotions