(REST)ORATION
Posted by Karah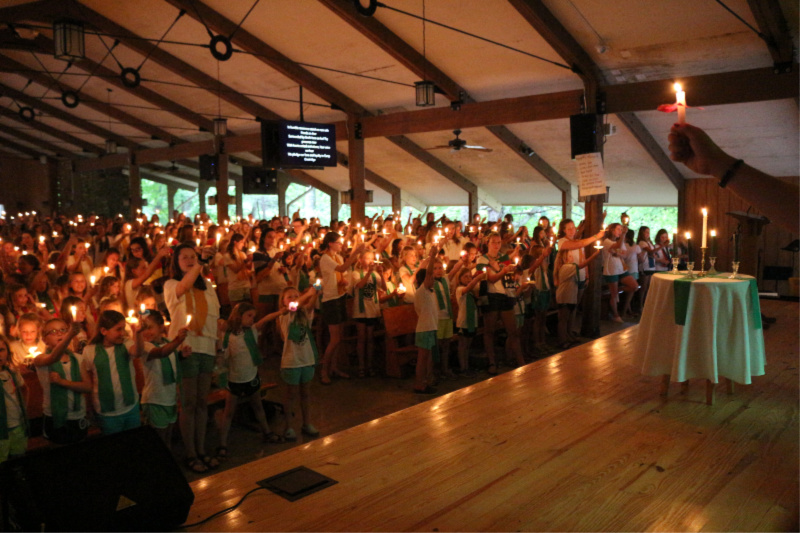 PAUSE
Remember a time when God came through for you. Reflect on it and thank Him for His continued faithfulness.
"'Satan has bound this woman, a daughter of Abraham, for 18 years—shouldn't she be untied from this bondage on the Sabbath day?' When He had said these things, all His adversaries were humiliated, but the whole crowd was rejoicing over all the glorious things He was doing." —Luke 13:16-17
Read Luke 13:10-17 in your Bible. Ask yourself:
Jesus' healing involved not only the physical healing of the woman's disability, but also spiritual healing by casting out the evil spirit. Not all physical ailments were caused by demons. Bible scholars suggest this was a rare case in which both occurred simultaneously.
• Why did the leader of the synagogue complain about Jesus healing on the Sabbath? Why is that significant?
Jesus considered changing this woman's life as more important than the religious leaders' imposing rules. He respected the Sabbath, but didn't refrain from doing God's work on that day either. Despite the Pharisees' anger at Jesus for healing a woman on the Sabbath, God was glorified through His actions.
• Look at verse 17. Jesus' _________________ were humiliated, but the _________ rejoiced. Why?
RESPOND
When Jesus healed this woman, people rejoiced. The religious leaders used the law to bind people, but Jesus came to change people's hearts by setting them free from sin. He did not nullify the law, but fulfilled it. God's law still guides our behavior even though Jesus provides our righteousness.
• Examine your heart. What are some of your thoughts and actions that need to change? Ask Jesus to continue to change your heart and help you see your need for Him.
• For further study on God's law, read Exodus 20:1-17. How does God's law guide your behavior as a believer? Explain.
BEHIND THE STORY
The Sabbath is a holy day of rest in Jewish law. Its founding comes from Genesis 2:2-3, which stated that God rested on the seventh day after He created the heavens and the earth. God's rest didn't indicate exhaustion. Rather, He suspended His work in order to delight in it, modeling this practice for His people and establishing it in His law for them (Ex. 20:3).¹ By the time Jesus was born, the religious leaders had instituted many additional man-made rules about what could and could not be done that day.
THE POINT
God's law helps us to see our need for a Savior, but Jesus changes our hearts and makes obedience possible. God's law then guides our behavior.
¹Glen S. Martin, Holman Old Testament Commentary — Exodus, Leviticus, Numbers, ed. Max Anders, (Nashville, TN: Broadman & Holman, 2002). WORDsearch CROSS e-book, p. 88, Under: "Exodus 19-20 — God's Top Ten List."
Posted in Devotions, Girls | Tagged Camp Crestridge for Girls, Reprinted from ec magazine. @ 2016 LifeWay Christian Resources of the Southern Baptist Convention, Ridgecrest Summer Camps, Weekly Devotions