Freedom from Oppression
Posted by Karah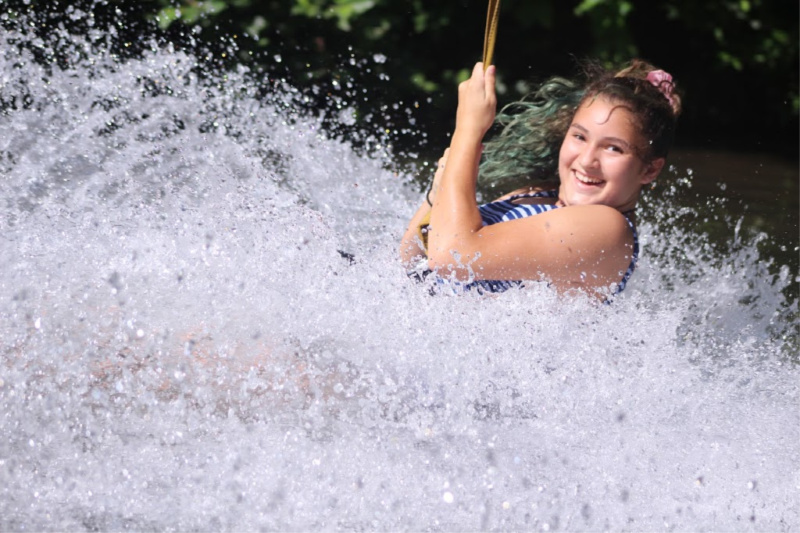 PAUSE
Take a deep breath and spend a few minutes contemplating the fact that nothing in the universe can separate you from the love of God.
"When He got out on land, a demon-possessed man from the town met Him. For a long time he had worn no clothes and did not stay in a house but in the tombs … then people went out to see what had happened. They came to Jesus and found the man the demons had departed from, sitting at Jesus' feet, dressed and in his right mind. And they were afraid. Meanwhile, the eyewitnesses reported to them how the demon-possessed man was delivered." —Luke 8:27,35-36
Read Luke 8:26-37 in your Bible. Think through the following questions:
• Circle instances of the words "beg," "permit," and "permission." Why do you think the demons made requests of Jesus?
• What does the description of the demons' power over the man—and the demons' terrible fear of Jesus—tell you about Jesus' authority?
When the people saw the healed man calmly seated at Jesus' feet, they were afraid (v. 35). Before, He had worn chains and shackles, living among the tombs. Jesus' power delivered the man from the demons and into new life. He has the power to free us from darkness and give us new life as well. (See Eph. 5:8; 2 Tim. 1:10.)
• What does it mean to have new life?
RESPOND
The demon-possessed man did not do anything deserving Jesus' presence or His mercy; Jesus came to him to set him free. In the same way, He meets us where we are—we don't have to be "cleaned up" before we can come to Him.
• How does your own spiritual transformation compare to that of the man in this story? What has Jesus freed you from? Journal your thoughts.
• How has Jesus changed your life? Think of ways you can tell your story to others. If you haven't trusted Jesus as Savior, talk to one of your camp counselors or a pastor from your church.
• For further study, read What's So Amazing About Grace? by Philip Yancey (Zondervan, 2002).
BEHIND THE STORY
The demons in the story call themselves "Legion." The word legion comes from Roman military language, concerning armed forces comprised of varying units of soldiers and weaponry. On average, a Roman legion contained around 6,000 men. The legion was also the system by which Rome established its dominance before and during the time of Christ. The use of the name Legion
in this story not only spoke to the number of demons that possessed the man, but also their rule over him.
THE POINT
Like the demon-possessed man, we were set free from an entirely hopeless state to one filled with hope, and we should share this hope with others.
Posted in Devotions, Girls | Tagged Camp Crestridge for Girls, Reprinted from ec magazine. @ 2016 LifeWay Christian Resources of the Southern Baptist Convention, Ridgecrest Summer Camps, Weekly Devotions