Life Giver
Posted by Karah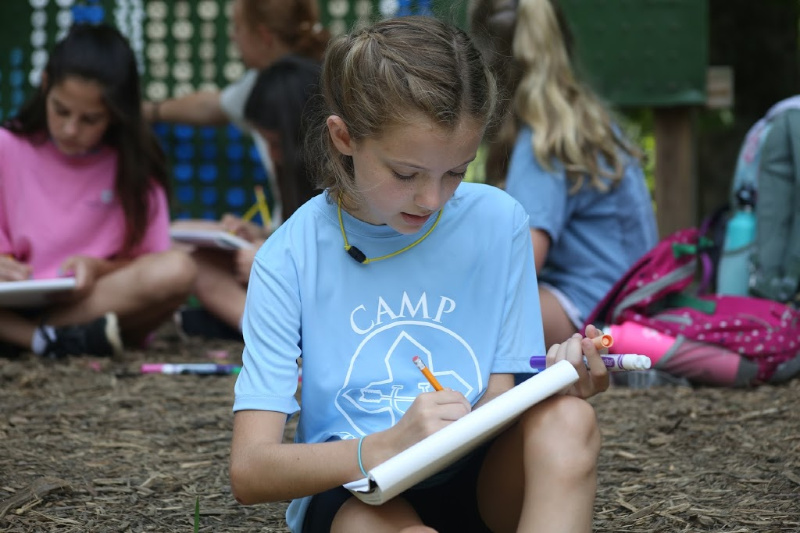 PAUSE

Check out Exodus 3:14, where God declared Himself as "I AM" to Moses. Consider this verse as you dig into today's study.
"Jesus said to her, 'I am the resurrection and the life. The one who believes in Me, even if he dies, will live. Everyone who lives and believes in Me will never die— ever. Do you believe this?'" —John 11:25-26
Jesus' resurrection defeated death. He knew this would happen—through His death, He extended the gift of eternal life to all people. Jesus offered Himself as a sacrifice for the sins of all people for all time, but we still have to choose to accept His gift and enter into a relationship with Him.

Read John 11:17-27 in your Bible.
• How does Martha's response in verse 24 reveal her misunderstanding of Jesus' promise that her brother would rise again? Explain.
• What did Jesus declare about Himself in verses 25-26? Explain it in your own words.
• How did Martha respond after His declaration? How should you respond to His declaration?
• Martha assured Jesus she understood Him as the resurrection and the life. How does her response to His request to roll away the stone from Lazarus' tomb (v. 39) indicate differently?
RESPOND
• Read aloud and meditate on John 11:25-26. Consider the fact that the One who is life is able to restore life.
• Have you accepted that Jesus is the only way to eternal life? If you haven't, let today be the day you trust in His saving power. Talk to your parents, or a youth pastor, or your Trailstones leader about what it means to trust in Jesus. If you have given your life to Christ, take some time now to thank Him for the incredible gift of salvation.
• For further study on salvation in Christ, read Romans 10:9-10 and Hebrews 7:25.
BEHIND THE STORY

The word "resurrection" in verses 24-25 is anastasis. The noun anastasis comes from the Greek verb anistemi, which means to stand or rise up. These words refer to both the physical resurrection of Jesus after His death on the cross and that of believers upon His return.1

THE POINT

Eternal life comes from Jesus. Without trusting Him as Savior death is the end, but those who receive His gift of salvation will live eternally with Him.
1.Holman Christian Standard Study Bible (Nashville, TN: Holman Bible Publishers, 2010). Accessed via mystudybible.com.
Posted in Devotions, Girls | Tagged Camp Crestridge for Girls, Reprinted from ec magazine. @ 2015 LifeWay Christian Resources of the Southern Baptist Convention, Ridgecrest Summer Camps, Weekly Devotions