Mercy
Posted by Karah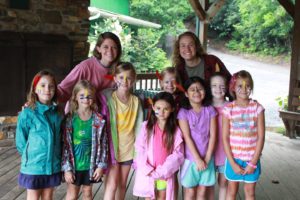 Pause
Take a moment to reflect on what you've learned the last few weeks about what it means to be a citizen of Jesus' kingdom. Thank Him for making a way for you to know and serve Him.
Reflect on a time when you received something you didn't deserve. What was it? What emotions did you experience? How did you respond? Record a few thoughts below.
Now, read Matthew 5:7 in your Bible.
"The merciful are blessed, for they will be shown mercy."
—Matthew 5:7
Answer these questions:
Mercy is a key aspect of God's character. Ponder the definition of mercy. How has God shown mercy to you?
If you are a Christian, you have experienced God's overwhelming mercy in Jesus' life, death, and resurrection on your behalf. How does knowing God has given you something you don't deserve affect the way you live? Explain.
Since God has treated you mercifully, how should you treat others? Why?
Respond
If you are a believer, you have received God's abundant mercy that you in no way deserved. Thank God for His mercy and grace toward you and praise Jesus for willingly laying down His life on your behalf.
If you have never responded to God's merciful and gracious gift of salvation, made possible through Jesus' life, death, and resurrection, do so today. Talk to a parent or a Christian you trust about the Gospel.
Prayerfully consider if there is anyone from whom you have been withholding mercy. Ask God to help you to show that person mercy, just as He has shown you mercy.
For further study, read Matthew 18:21-35. How does this parable explain mercy? Do you think the unmerciful servant understood the true meaning of mercy? Why or why not?
Behind the Story
Every believer has experienced this undeserved kindness from God by receiving forgiveness and eternal life, when what they deserved was eternal separation from God. Members of God's family are "objects of mercy."2 Because they have been recipients of mercy, God's children understand it and, in turn, give mercy to others. A person who has not experienced mercy has a limited understanding of it and is less able to give this undeserved kindness to others.
Mercy n. = An act of kindness delivered to one who has no claim to that kindness.
The Point
Kingdom citizens are merciful because they have experienced God's abundant mercy.
2Stuart Weber, Holman New Testament Commentary: Matthew, ed. Max Anders, (Nashville, TN: Broadman & Holman, 2000), WORDsearch CROSS e-book, Under: "Matthew 5 – The King Speaks His Heart (Part I)"
Posted in Devotions, Girls | Tagged Camp Crestridge for Girls, Reprinted from ec magazine. © 2012 LifeWay Christian Resources of the Southern Baptist Convention. Used by permission., Ridgecrest Summer Camps, Weekly Devotions