The Light of the World
Posted by Karah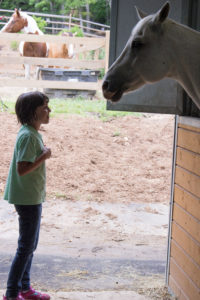 Pause
Before you dig into God's Word today, check out "The Light in Me" by Brandon Heath (Leaving Eden, 2011). Think about what it means to have the light of the world.
Read John 1:1-5;3:19-21. Ask yourself:
Who is the Light and who sent that light to men?
Why did the people like darkness (v. 19b–20)? Are people still this way today?
According to verse 21, those who live by the truth ______________ ______    __________
"Then Jesus spoke to them again: 'I am the light of the world. Anyone who follows Me will never walk in the darkness but will have the light of life'."
—John 8:12
Read John 8:12-20.
Jesus wasn't saying He provided light or enlightenment; He was the Light. Since God was the light that guided the Israelites through the desert, the religious leaders would have immediately understood that Jesus was also claiming divinity.
When the Jews questioned Jesus' claim of divinity, what was His response (v. 19)? Write it in your own words.
Respond
When you need to do something well, you find a place with good lighting. The same should be true in your walk with Christ—when you want to live well, draw close to Him. Are you seeking Christ in all you do? Talk honestly about this with God and ask Him to help you draw near to Him.
For further study on walking in the light, check out John 11:10; James 4:8; and 1 John 1:7.
Behind the Story
Jesus spoke these words during the Festival of the Tabernacles, in which special golden lamps were lit to remind the people of God's faithfulness when He led them through the desert with a pillar of fire (Lev. 23). At the end of the feast, the lights would be extinguished.
The Point
God has revealed Himself to the world in Jesus. When we place our faith in Him and follow Him, we can know God.
Posted in Devotions, Girls | Tagged Camp Crestridge for Girls, Reprinted from ec magazine. @ 2015 LifeWay Christian Resources of the Southern Baptist Convention, Ridgecrest Summer Camps, Weekly Devotions