Posted by Sharon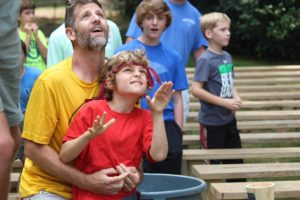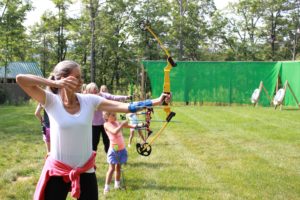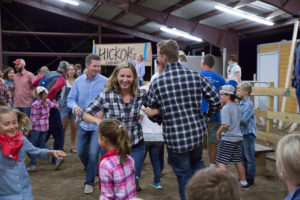 Our summer doesn't end with Starter Camp. At the end of August and beginning of September we had close to 700 people come to Crestridge and Ridgecrest! We had our Mother & Daughter Camp at Crestridge and Father & Son Camp at Ridgecrest, then Family Camp over Labor Day Weekend.
These two weekends allow families the opportunity to come experience our camps but also grow deeper in their relationship with Christ and each other. They have the opportunity to get messy, go swimming, sit around a campfire, go off the blob or Giant Swing together and so much more. They create memories that will remind them of what God did in their life while at camp! We love being apart of this and creating a place for these memories to happen!
Here is what some of our parents had to say about our weekend camps:
"We had sweet time away, just the two of us. It was nice to adventure and have fun and laugh together! I think we made special memories, just the two of us. We have 4 children, so it is hard to have such concentrated individual time with one child. Our motto is 'More of Jesus, less of me'."
"We loved going on an adventure together and focusing on God's nature surrounded by other mothers/daughters. It definitely lifted us up as a team going into hard work during the school year and just the challenges we both face whether a 6 year old or 35 year old!"
"Sharing camp together. Safe, distraction-free space to have "deeper" conversations. Trying new adventures. Personally, the weekend was refreshing and refocusing toward the task at hand and the Lord's blessing of being a father."
"This weekend solidified our bond as a family. We appreciated each other for who we are as individuals with no distractions. We were delighted with the wonderful family memories we made."
Consider joining us for a weekend camp in 2018! Our Father & Son and Mother & Daughter Camp will be August 24-26. Family Camp will be August 31-Sept. 3. For more info, click HERE to visit our weekend camps website! You're never too old to be a camper!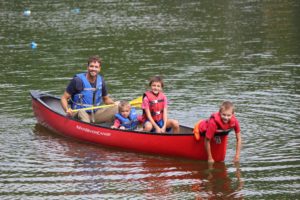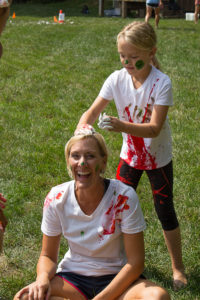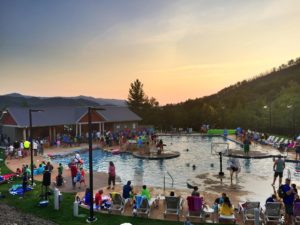 Posted in Girls, News | Tagged Blob, Camp, Daughters, family, Family Camp, fathers, Giant Swing, Labor Day, Memories, Mothers, No Distractions, Sons, swimming | Leave a reply
Posted by Sharon
This  year has been a lot quieter compared to last year! There are a few new things you'll see up on the Ridge to help make it even better!
First we have a Staff Cabin that will be for the Catawba, Choctaw and Cherokee Village Directors along with other Central Staff! They'll be right in the middle of the action up there. The cabin is located in between Cherokee Hill and the Archery Range.
You'll also see a couple new staircases! One is located in between Cherokee Hill and the Giant Swing.
And the other is located by the Pool House!
It won't be long til you're here with us again! We can't wait to see you all!
Posted in Girls, News | Tagged Central Staff, Cherokee Hill, Crestridge, Giant Swing, Pool House, Staff Cabin, Village Directors | Leave a reply