Posted by Sharon
You may have noticed that we love to make videos here at camp, especially around the holidays! Take a look at our past Christmas videos and let us know which one you enjoyed watching the most!
2016

2015

2013

2012

2011

2010

2009

Posted in Girls, News | Tagged Christmas, Elf, Holidays, Norman Rockwell, Training | Leave a reply
Posted by Karah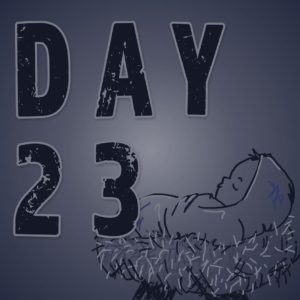 Have you ever done one of those fun Christmas countdown things where you open a little door on a calendar and you see a cool picture leading up to Christmas or sometimes if you're lucky the little doors even have a little piece of chocolate behind them!?
Well, we thought it would be fun to make our way to Christmas WITH YOU this year! We hope you'll join us! Stay tuned for your very own insert in the Bear Tracks coming soon, AND on social media! We'll post the verse or thought of EACH day for you to follow along with.
We'll go from the VERY Beginning of time as we know it, up to when Jesus was born to get a big picture of why Christmas day is so beautiful to us! So, "Come let us adore Him" together this Christmas season!
We even added a sneak peak for any one who is checking this out advent-calendar!
Posted in Girls | Tagged advent, calendar, Christmas, count down, Crestridge, family, sneak peak | Leave a reply