Posted by Karah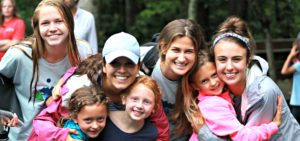 Batch 2 of 2017 Staffers is UP! 2017 Staff Bios
Hang on. Wait a minute. Keep reading!
We just wanted to let you in on a little something about this summer's staff. We have a top secret, staff facebook group, and we are already talking about this summer! We are getting to know each other. And let us tell YOU! They are FUN. They are EXCITED. And GOD is getting them ready for an incredible summer with you! They are looking forward to being silly with you. They are looking forward to sitting and talking about life with you. They are looking forward to sharing God's word and Jesus with you. But that isn't the best part…
Do you know what all of that means? That means that GOD is looking forward to making all of this happen because He loves you. Not because you've done anything to make Him love you, but because He just loves you because He loves you. Before He planned out this summer and got all of these counselors and staff to get ready for you this summer, He sent HIS ONLY SON for YOU so that you could KNOW HIM NOW!
Moms, Dads, and Campers. Camp and all of the things here and even your amazing counselors do not compare to how great Jesus is and how much He loves you and has sacrificed (If you don't know what this word means, ask someone! It's a beautiful word!) to love you. He loves you more than you know. And we can't wait to share more of that with you! Sometimes life is great fun, and sometimes it's pretty rough, but one thing is always true. If you know Jesus as your savior, HE IS ALWAYS WITH YOU.
Romans 5:8 "but God shows his love for us in that while we were still sinners, Christ died for us."
See you so so so soon! Only 94 more days till Session 1!!
Posted in Devotions, Girls, News | Tagged Camp, cc4g, count down, Crestridge, Staff Bios, Summer | Leave a reply
Posted by Karah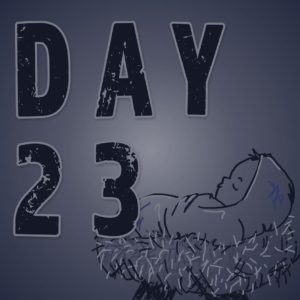 Have you ever done one of those fun Christmas countdown things where you open a little door on a calendar and you see a cool picture leading up to Christmas or sometimes if you're lucky the little doors even have a little piece of chocolate behind them!?
Well, we thought it would be fun to make our way to Christmas WITH YOU this year! We hope you'll join us! Stay tuned for your very own insert in the Bear Tracks coming soon, AND on social media! We'll post the verse or thought of EACH day for you to follow along with.
We'll go from the VERY Beginning of time as we know it, up to when Jesus was born to get a big picture of why Christmas day is so beautiful to us! So, "Come let us adore Him" together this Christmas season!
We even added a sneak peak for any one who is checking this out advent-calendar!
Posted in Girls | Tagged advent, calendar, Christmas, count down, Crestridge, family, sneak peak | Leave a reply