Posted by Sharon
One of the great things about our job is that we get to dream about summer all year long. We get to think of new activities, new skills, how to improve our current activities, look for incredible staff, keep in touch with our camp family and much more! One of the most exciting things we get to do is travel around and visit our camp family and tell their friends about camp. Our most recent excursion has been in Florida. We are on our last day of a two week trip. Our travels have taken us to Orlando, Jupiter, Miami, Bradenton, Tampa, Gainesville, Tallahassee and Jacksonville. We have seen lots and lots of campers and staff! We even got to see two of our camp staff get married! Seeing our camp family is encouraging and just good for the soul! We love hearing from our campers and staff about what God has been teaching them over the year and how they are applying that in their lives. It's a good motivator to get back to camp and continue getting ready for the summer. We have lots to do but we are excited to see campers running around camp again and growing deeper in their relationship with Christ! Summer 2017, here we come!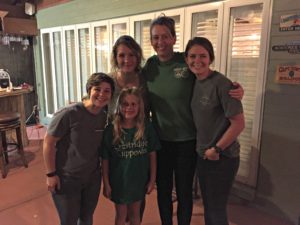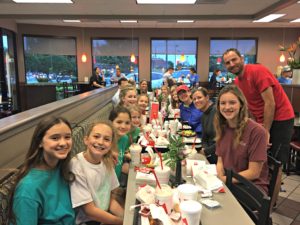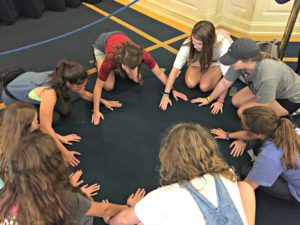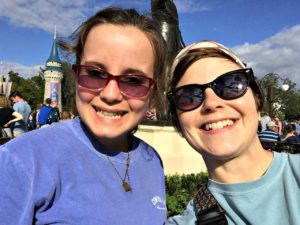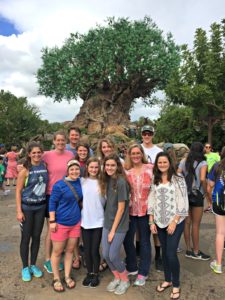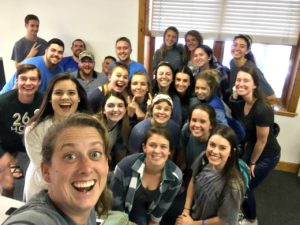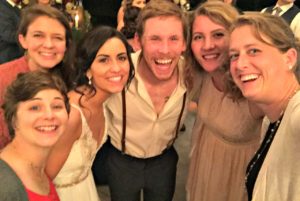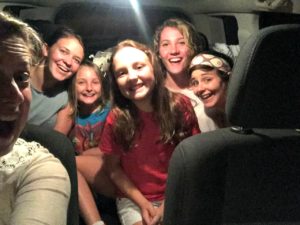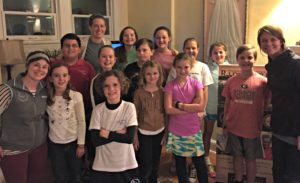 Posted in Girls, News | Tagged Animal Kingdom, Bradenton, Camp family, Campers, Chick-fil-a, Disney, Florida, FSU, Gainesville, Jacksonville, Jupiter, Magic Kingdom, Miami, Orlando, Staff, Tallahassee, Tampa, UF, UNF, Wedding | Leave a reply
Posted by Sharon
We are excited to announce that Sarah and Caroline Knowles started as the Crestridge Interns today!  They could not wait to get started!  Sarah and Caroline came to camp as Chippewas in 1998.  In 2007, they came on staff as JETs.  Sarah was the Choctaw Village Director in 2009 and 2010.  Caroline was the Cherokee Village Director in 2009 and 2010.  Both Sarah and Caroline went to the University of Florida for their Undergraduate and Graduate degrees in Education.  They spent this past semester in Colorado Springs at the Focus Leadership Institute.  They enjoyed waking up to the view of Pikes Peak every morning.  Sarah and Caroline are excited to be apart of Crestridge both in the off-season and during camp this summer!

Posted in Girls, News | Tagged Camp Crestridge, Caroline Knowles, Colorado, Crafts, Crestridge, interns, Ridgecrest Summer Camps, Sarah Knowles, UF, Waterfront | Leave a reply