MONTHLY ARCHIVES: September 2019
Posted on September 16, 2019 by Karah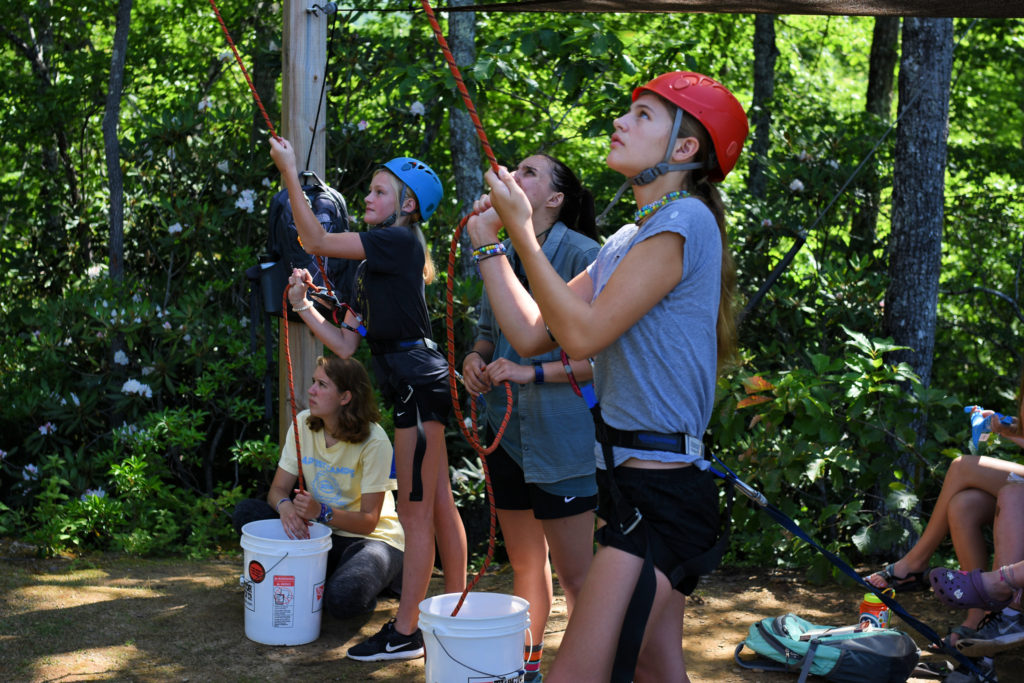 PAUSE
Think back on your life and see if there's ever been a time when you allowed people to distract you from doing God's will. Ask God to help you stand strong against anything that distracts you from following Him. List a few things that might distract you from hearing God's voice or seeking His will.
Now, read Luke 23:1-24 in your Bible.
"But they kept up the pressure, demanding with loud voices that He be crucified. And their voices won out." —Luke 23:23
Reflect on the following:
• Underline each statement in this passage that declared Jesus' innocence.
• Why did the officials send Jesus back and forth (vv. 14-15)?
• Whom did Pilate listen to in the end? Why?
• Who appeared to have the most power in this situation? Herod, Pilate, or the people?
• Who actually held the power? (See John 19:11.) Circle the one you choose in your bible. Why is that important?
RESPOND
Jesus was innocent, yet He was sentenced to die because the Jews angrily and incessantly insisted He was a criminal of the highest order. Just like Pilate and Herod Antipas, sometimes we hear others' voices louder than God's. When we focus on others' opinions and words more than God's will and His Word, it's easy to obey the wrong voice.
• In what ways are you tempted to follow others' opinions rather than God's truth? Pray, honestly confessing any struggles to God. Ask Him to give you the strength to overcome the struggles in your life.
• List three specific things you will do this week to help you focus on obeying God, instead of living to please others.
BEHIND THE STORY
According to the legal system, Pilate knew Jesus was innocent (v. 4) as did Herod (vv. 14-15), evidenced by his sending Jesus back to Pilate. Pilate attempted to sway the Jews, offering to scourge and release Jesus. The Jews refused to be pleased by anything less than Jesus' death. Still, the inability of all of these people to find any fault with Jesus points to Jesus as the perfect, unblemished, Sacrificial Lamb.
THE POINT
Though Jesus was innocent, Pilate and Herod sentenced Him to death to appease the Jews. They feared men more than God. Believers should fear and obey God above all else.
MEMORY VERSE
Recite Matthew 26:39. Pray that the Holy Spirit would help you seek His will above your own desires.
Posted in Devotions, Girls | Tagged Camp Crestridge for Girls, Reprinted from ec magazine. @ 2016 LifeWay Christian Resources of the Southern Baptist Convention, Ridgecrest Summer Camps, Weekly Devotions | Leave a reply
Posted on September 9, 2019 by Karah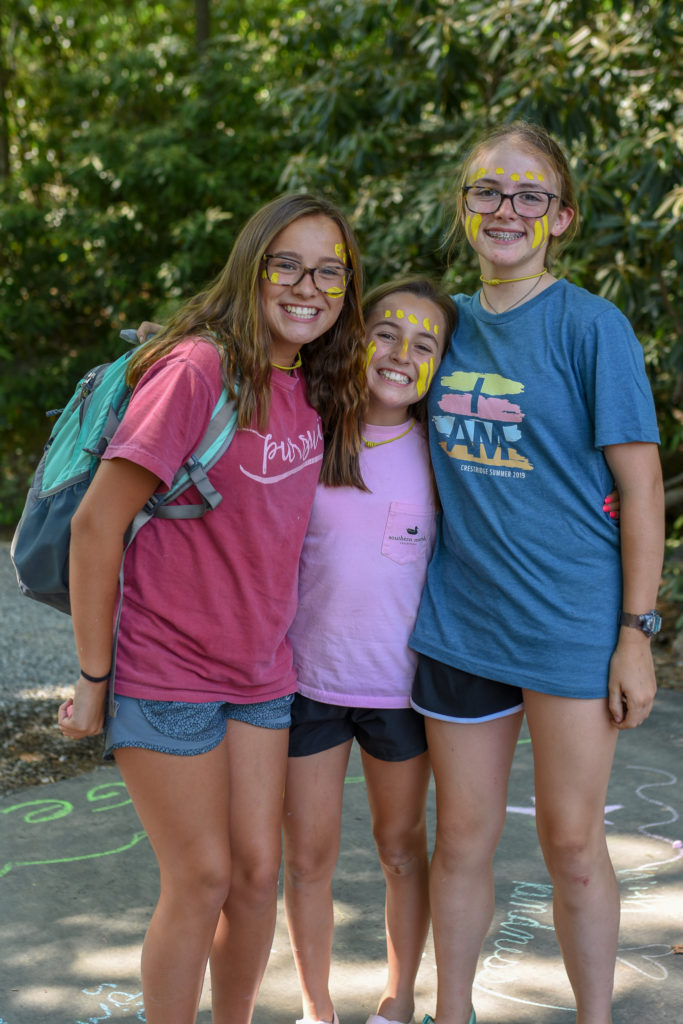 PAUSE
Think of a time when God asked you to endure a difficult situation. Take a minute to look back on that time, specifically examining how God worked in your life. Thank Him for opening your eyes to His loving guidance.
Read Matthew 26:36-46 in your Bible.
"Going a little farther, He fell facedown and prayed, 'My Father! If it is possible, let this cup pass from Me. Yet not as I will, but as You will.'" —Matthew 26:39
Answer these questions:
• List the emotions Jesus experienced in this passage.
• What traits did Jesus model for believers in this passage?
• In your own words, describe what Jesus asked of God.
• Jesus humbly submitted to God's will (v. 39, 42). What was God's will in
this situation?
• How might Jesus' response to God in this situation encourage believers who are struggling?
RESPOND
• Is there a situation have you repeatedly asked God to take away from you? What happened as a result? Journal about that experience.
• In what way is God currently asking you to submit to His will? Are you excited? Scared? Angry? Unsure? Be honest with God, admit how you feel, and then ask Him to help you submit to His perfect will.
• In Gethsemane, Jesus asked His disciples to pray with Him—He instructed them to do so for their own strength. Who can you ask to pray with you in tough situations? List a few names in your journal.
• For a different side of this story, read John 17.
BEHIND THE STORY
The "cup" Jesus mentioned referred to Jesus' own suffering and death. Jesus would take humanity's sin as well as God's wrath upon Himself. This instance was the only time in all eternity Jesus would be separated from God. Just as He did many other times in the Gospels, Jesus demonstrated an accurate understanding of what lay ahead. He even warned His disciples to be in prayer, though they failed to comprehend the urgency of the occasion.
MEMORY VERSE
This week, memorize Matthew 26:39. Break the verse up into smaller phrases. Memorize them in order, building on each phrase until you have the whole verse memorized.
THE POINT
Jesus prayed for another way, yet humbly submitted to the will of His Father. Even when God asks us to do tough things, we can be obedient.
Posted in Devotions, Girls | Tagged Camp Crestridge for Girls, Reprinted from ec magazine. @ 2016 LifeWay Christian Resources of the Southern Baptist Convention, Ridgecrest Summer Camps, Weekly Devotions | Leave a reply
Posted on September 3, 2019 by Karah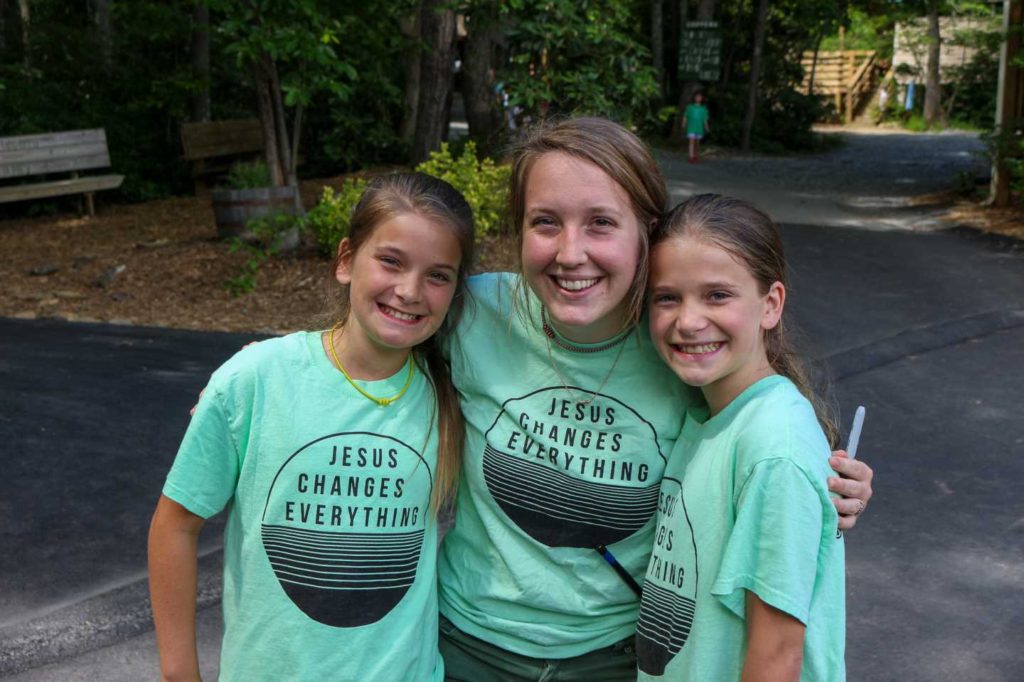 PAUSE
Gather your Bible, a pen, and your journal. Silence your phone and find a quiet place. Sit down, take a deep breath, and ask God to help you focus on what you read in His Word today.
"But Jesus let out a loud cry and breathed His last." —Mark 15:37
Read Mark 15:21-37 in your Bible. Consider this:
• List the details (who carried the cross, where was He crucified, etc.) Mark recorded about Jesus' crucifixion.
• According to verse 27, describe the types of people typically sentenced to death by crucifixion.
• Look closely at verses 26, 29-30. What's so ironic about the "crime" Jesus was charged with? What about the people's mocking and questioning why Jesus couldn't save Himself?
• Reread verses 30-32. Underline the phrase "He saved others; He cannot save Himself!" Consider the statement in light of what you know about Jesus. Did Jesus have the power to save Himself? Why do you think He remained on the cross? Explain your answer.
Jesus' words in verse 34 expressed His humanity and revealed what He knew to be true—in the end God would triumph over evil. By choosing to save you and me, Jesus chose not to save Himself. His choice to remain on the cross provided all people the only means to live free from sin if they trust Him as Savior.
RESPOND
Jesus endured separation from God for a time, as He became sin, in order to offer us freedom from and forgiveness for our sins.
• When did the significance of Jesus' death on the cross make a difference in your life? Journal about your experience.
• If you haven't accepted Christ's forgiveness, talk to your parents, your camp counselor, or your Trailstones leader. If you have already trusted Jesus as Savior, thank Him for staying on the cross and dying to pay for your sins.
• For further study on the Jesus' final words, read Psalm 22.
BEHIND THE STORY
Jesus' death took place during Passover. At the first Passover, three days of darkness preceded the death of all firstborn in Egypt whose door frames were not covered by the blood of the sacrificial lamb (Ex. 10:20-23; 12). When Jesus died, darkness once again covered the land. This time, the blood of the Sacrificial Lamb was shed for all who would receive His gift as payment for their sin.
THE POINT
Jesus' death secured forgiveness from sin for any who choose to receive His gift of salvation.
Posted in Devotions, Girls | Tagged Camp Crestridge for Girls, Reprinted from ec magazine. @ 2016 LifeWay Christian Resources of the Southern Baptist Convention, Ridgecrest Summer Camps, Weekly Devotions | Leave a reply